Prologue:
This is my eleventh Q of the 2020 Q Challenge.

An invitation from Go Long to his godson BOOM! to post Ambassador this past Saturday has renewed my 2.0's interest in posting. We had planned to post at the Carl on Monday. However, a late Sunday night spent volunteering with the Y Guides led BOOM! to call a smartsack (after I'd already gotten dressed). This morning is a different story and we are off with time to spare.

Pulling into the parking lot a few minutes early, I notice a mostly empty parking lot. Where is everybody? I've Q'd fewer, but it's still surprising for The Forge.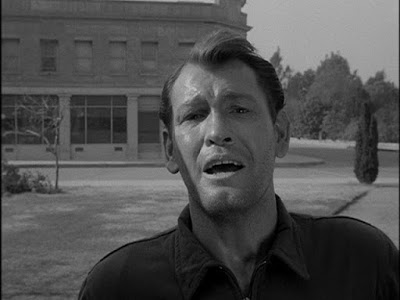 Warm Up:
Mosey up back parking lot hill to the space by big gazebo; Circle up
Side Straddle Hops x20 In Cadence (IC)
Good Mornings x10 IC
Imperial Walkers x20 IC
Sir Fazio Arm Circles forward x10 IC
Sir Fazio Arm Circles reverse x10 IC
Monkey Humpers x10 IC
World's Greatest Stretch
Standard Merkins x10 On My Down (OMD)
Pigeon Pose stretch 10 count each leg
Main Event (1/2): Parking Deck
Mosey Across Pullen to Parking Deck
Sevens (7s): Hand-release Merkins, Star Jumps
Peoples Chair 10 Count down the line
Quick Feet x10 IC
Curb Irkins x10 OMD
Little Baby Dips x10 OMD
Quick Feet x10 IC
Curb Dirkins x10 OMD
Main Event (2/2): Tennis Court Rock Work
Mosey back across Pullen to Tennis Court rock pile, grab a rock and circle up on court
-Curls x10 OMU
-Overhead Press x10 OMU
-Triceps Extension x10 OMU
-Bent Over Rows/Ruh-Rohs x10 OMU
On your six for:
-Rock Little Baby Crunches x10 IC
-Rock Chest Press x10 OMU
-Skull Crushers/Triceps Extensions x10 OMU
-Flutter Kicks x10 IC
Starting with Curls, repeat the entire Rock set with 15 reps
Mosey through the woods to the lake and back to start for COT
Mary: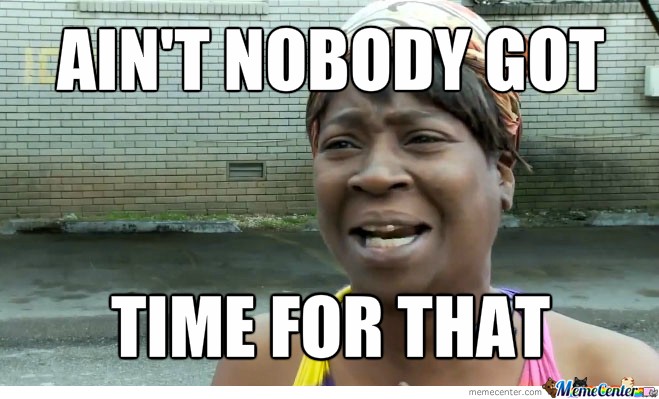 COT:
9 PAX
No announcements, prayers unspoken
YHC took us out
Naked Moleskin:
This was my eleventh #F3Q20 #2020Challenge Q. Next stop is Dawn Patrol on 10/22.
4 for coffeeteria.
YHC is pleasantly surprised that after an approximate two year hiatus, 2.0 BOOM! is interested in posting again so I'm rolling with it.

It was definitely strange to have so few PAX at The Forge. I wondered more than once, "Where is Everybody?", which reminded me of the classic first episode of The Twilight Zone. While writing this backblast, I stumbled across the following image. It was tweeted back in April by Rod Serling's daughter, Anne. The image's quote from Rod's final monologue of the episode seems like a fitting end to an F3 backblast.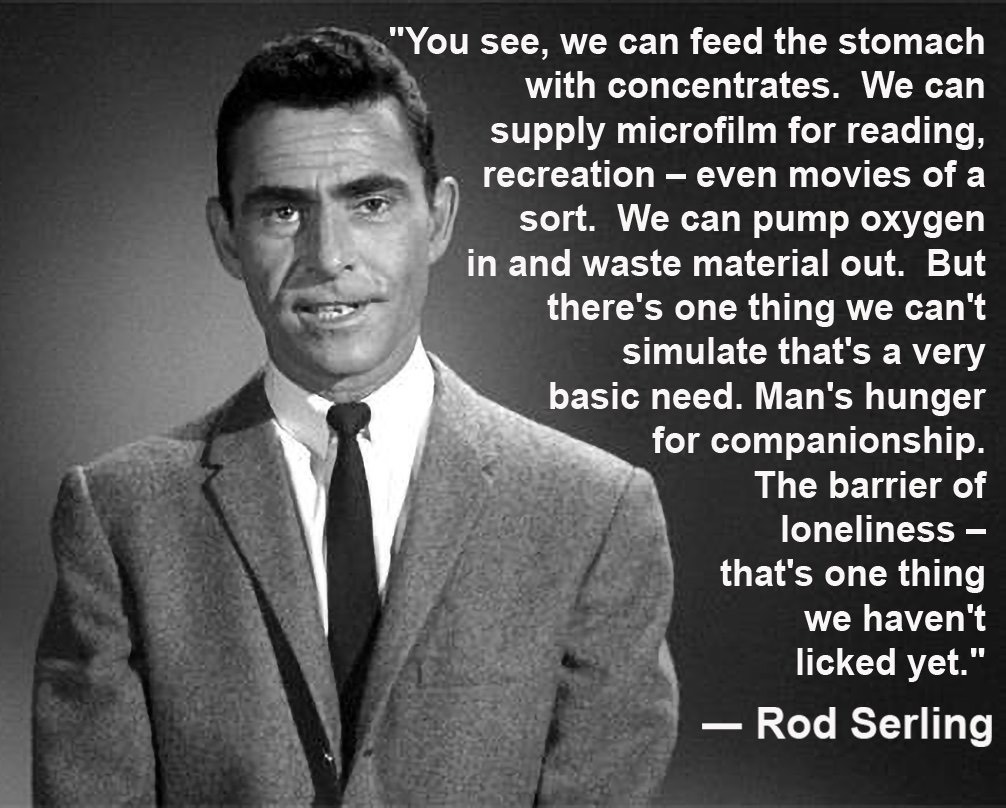 QIC: Pigpen
PAX: Archetype, BOOM!, Cornrow, Erwin, Figure Four, Flush, Go Long, Nomad, Pigpen
Workout Date: 10/20/20