That's right, we did an Indian Run, in the beloved Wheelbarrow formation.  More on that later.
March really is all about the upcoming races. It has been a crazy few weeks for the PAX with managing miles and posting, and dealing with a roller coaster of weather issues. This was another great morning to be out at Disney, but aren't they all? I was a little flustered as I worked on planning this one as I don't want to be overly restrictive for those sitting about 1 week out from cashing in on their hard work, and I don't want to make it not worth the investment of time. Thus, a well-balanced workout with some spot "beatdowns" stuck in the middle.
Went with the classic Disney w/u jog around the soccer fields then circled up in the lot for GoofBalls ICx15, Windmills ICx12, leg over leg 10 count 2x each side, Sumo Squats x12.
For those keeping score at home, we did, in various, 150 merkins.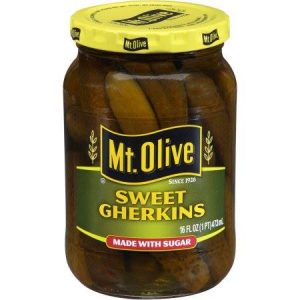 On the jog we headed down the main road to the Optimist Farm gate and set up in the mulch  for SSH ICx30, 10 Burpees OYO to plank hold, tempo merkins ICx10 and repeat.
On the jog back we stopped on our way to the lower lot for a set of Derkins x10 on the fence along the road followed by merkins x10 and we repeated this 3x with a recover between sets on the deep squat x10.
Then it was on to the lower lot – if you are a regular at Disney you know this is just for some reason a favorite spot for me. Partnered up for a Wheelbarrow Indian Run. Lined up in Wheelbarrow formation, last group moves out and makes way to the front while all others are doing merkins out of Wheelbarrow hold. Groups followed pretty quick to keep this moving. Goal was to get each group through 2x. Switch and repeat for other partner on the ground.
After a recovery, and a quick stop for a bear crawl, we hit the jog again back to start lot where we did alternating standing merkins at a descending angle to the wall and BTTW.
MARY was plank-o-rama
Countoff was 7 #HIM
Name-o-rama included some background from 187 – how he got his name, a little about his life away from F3, talk about the challenges we face trying to get FNGs to come post.  187 has really put in the work and been an inspiration for us all through training and in daily life.  Let's keep him in our prayers this week as he gears up for his half marathon next week.
Announcements – Mule Saturday, lots of options Fri AM
Prayer Requests – Crablegs and family, Lab Rat with some career decisions and for his uncle's health
YHC took us out in prayer while the sun was rising
EC was Nemo, 187 and DB for the loop – as a side note from a strava geek, my EC was 1.87 miles and I ran it all with none other than 187
Train smart the next week as you prepare for races. Guys have gone all in for themselves and for others, now you get to go out and get after it.