Prologue:
Sasquatch is a stretch for me. I posted last week for Yoda's Q to get a taste and maybe crib some ideas. That afternoon, I pretty much decided what I would do. It was a long week waiting.
Warm Up:
Check for FNGs, give the mission and disclaimer, and warm up:
Side Straddle Hops x20 In Cadence (IC)
Good Mornings x10 IC
Imperial Walkers x20 IC
Sir Fazio Arm Circles x10 IC Forward, x10 IC Reverse
Monkey Humpers x10 IC
Standard Merkins x10 On My Down (OMD)
Mountain Climbers x10 IC
Downward Dog calf stretches
World's Greatest Stretch
Main Event:
1) Head down Glascock over to Oakwood Park. T-claps to Screen Time for picking up the six. Eights: Start with 7 Monkey Humpers at the entrance and 1 Burpee at the top of the lot. I went with 8s instead of 7s so we would cover a full Jacob's Ladder. In hindsight, going to 8s might have cost us too much time.
2) Mosey up Brookside to Conn Elementary entrance. Partial BLIMPS waiting for the six: 5 Burpees, 10 Lunges, 15 Imperial Walkers.
3) Mosey behind Conn to the playground for Jack Webbs
4) Out of time, skip the Dora and head back to Mordecai. T-claps to Screen Time and the others who came back for the six.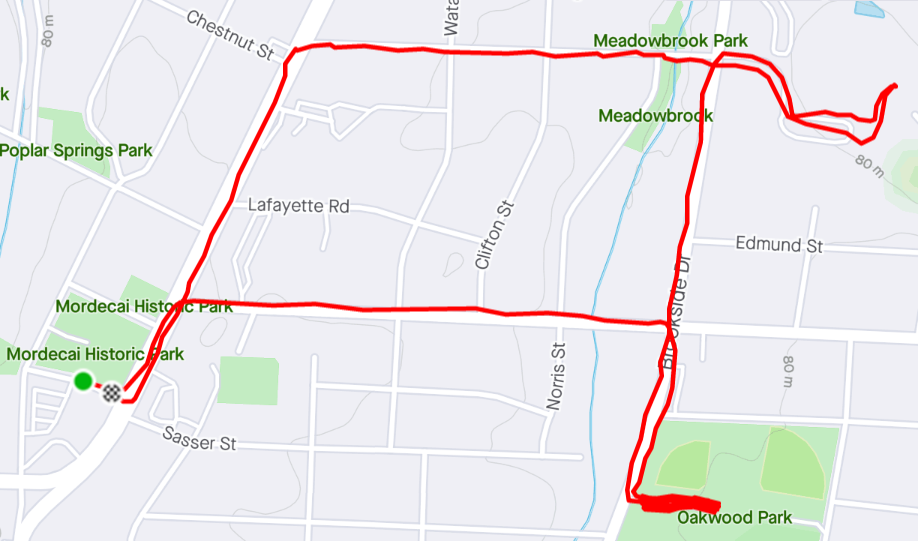 Mary:
No Mary, we did not get back in time.
COT:
17 PAX
Quick check for announcements and prayers. None spoken.
Edsel took us out
Naked Moleskin:
Well, it was an experience. I was definitely out of my comfort zone. Between pushing myself to the most distance I've covered in a Q, trying to keep the group together without annoying the neighbors, and getting in more than one pain station before getting us back in time, I'm left feeling dissatisfied. I probably should've just gone to Conn and back. Cobains to those not expecting to run.
T-claps again to Screen Time and everyone else who helped pick up the six.
This was my fifteenth #F3Q21 #2021Challenge Q. Next stop is Schoolhouse in Garner on 2/24 (Wednesday!)
-Pigpen
QIC: Pigpen
PAX: Boitano, Cheney, Edsel, Mr. Kaplan, Nomad, Pigpen, Projectile, Punch List, Red Sea, Screen Time, Slater, Snowbird, Soccer Mom, Summer of Love, Wheezy, Windows Down, ??
Workout Date: 02/22/21