Some folks watch Christmas movies like A Christmas Carol, Miracle on 34th Street, It's a Wonderful Life, and Home Alone. Others watch classics like Die Hard, Die Hard 2: Die Harder, Reindeer Games, and Lethal Weapon. Either way, they're all part of my Christmas movie canon.
Warm Up
All cadence shall be done to 3…there will not be a 4…in honor of the late Mr. Takagi.
The movie begins with John McClane arriving in LA on an airplane – Sir Fazio Arm Circles (10 forward and 10 in reverse in cadence)
The movie ends with the FBI sending in a helicopter right up the a$$ of the terrorists (and the hostages) – Helicopters (10 in cadence)
McClane's wife, Holly, punches Dick Thornburg in the face at the end – Nolan Ryans (10 in cadence each arm)
The Christmas party takes place on the 30th floor – Squats (30)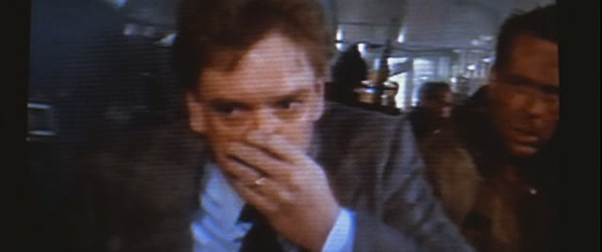 The Thang
Jog a bit around the parking lot and then to the SuckBricks.
30th Floor
30 single-count Step Ups or Box Jumps (to climb to the 30th floor)
30 Quick Feet (in cadence) (to keep the glass from hurting our bare feet)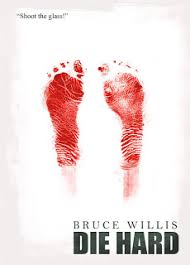 7 Locks to the Vault Containing $640M in Bearer Bonds
A set of 7s with a Double Cross (X-Factor in cadence) on the far end and a Twinkie (Sergeant Al Powell's favorite snack) on the other (a Twinkie is lying down on your stomach on the SuckBrick with your waist and legs dangling over the end; bring your legs and hips up past parallel—basically a good lower back exercise)
"Bearer" Crawl down the side of the building toward the playground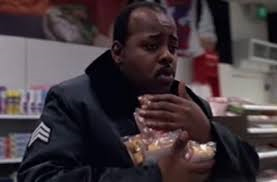 C4
The terrorists planned to use C4 to blow up Nakatomi Tower. Complete 15 reps of these 4 "C" exercises. Repeat so you have done 30 of each.
Copperhead Squats
Copperhead Merkins
Copperhead Lunges
Crab Cakes (in cadence)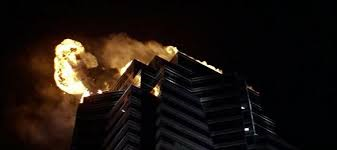 Jog to Victory Lane
A/C Vent Crawl
Bruce Willis spends a good deal of the movie crawling around in elevator shafts and A/C ducts.  Crawl the length of the track using a Spider-Man Crawl (modify to a Bear Crawl as needed).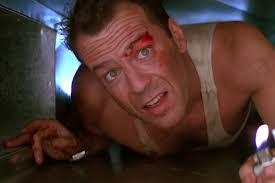 Now I Have a Machine Gun
Partner up.  One partner does People's Chair (doing their best dead-terrorist-with-a-broken-neck impersonation) while the other does 15 Bruces in honor of Bruce Willis.  (A Bruce is a Merkin with one leg crossed over the other at the ankle.  Switch which leg is on top at the top of each Merkin.)  Trade off after 15 Bruces until each partner has sat on the wall twice.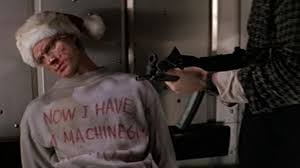 Hans Gruber Pull-Ups
Perform a single pull-up on the wall, drop down to the ground and do 5 Boat-Canoes as you plunge 30 stories to your death.  Do 15 total sets.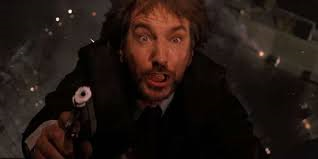 Mary
-None
Count-a-rama: 24 PAX
Announcements:
-Franklin from F3 Carpex will be guest-Qing Max Bandwidth this Thursday.
-Spit Valve is Qing a Star Wars-themed workout next Thursday at Max Bandwidth.
-The F3 Raleigh Christmas Party is December 16th from 7:30-10:30 pm at Tobacco Road Sports Café. It is $15/person and RSVPs were due December 8th.
-The Oakwood 24 benefiting Healing Transitions is coming up. Frey Daddy will run 24 hours straight from Saturday, December 21st at 3 pm until Sunday, December 22nd at 3 pm.
-No news yet on a New Year's Convergence.
-White Street Brewery evening runs on Tuesday nights – 7 pm – 3-mile and 5-mile options.
Good work, men.  It was an honor to lead you this morning.  Yippee Ki Yay!