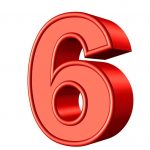 Years ago on this day, YHC took a leap of faith and Q'd his first F3 Raleigh workout.  Urban Jungle was the AO and I have little memory of what we did other than I said hello to 40 and got through it.  I returned once again to lead the PAX and 28 HIM's got better today.  With such a large group, I knew I had to plan accordingly and here's what went down.
Pre-Run  (510am):  5 PAX (Burger Feet, Man Ram, Mr. Crabs, My Precious, Borland)
Run from NH up Six Forks to corner of Millbrook and back.
The Thang:
Warm-Up:  6 Burpees, Fazio Arm Circles, Good AM's, maybe something else.
Count off by 6 and break into groups 1-6.  YHC called out 6 pain stations and each group would rotate between them all.

Station 1:  6 Large Cinder Blocks (6 Curls, 6 Overhead Press, 6 Squats)
Station 2:  Mary Exercises (6 reps) – each PAX call out and lead an exercise
Station 3:  Run from station 2 to JCPenney fountain.  6 Irkins, 6 Derkins (x2).  Run back
Station 4:  Sprints x 4.  Sprint halfway down parking lot, 6 Merkins.  Sprint back, 6 Squats (repeat)
Station 5:  Bear Crawl across parking lot to JCPenney wall – Balls to the Wall (6 count) and Bear Crawl back
Station 6:  Run down to lower level of parking garage.  6 pull ups, 6 merkins and run back

After 1 rotation, we stayed in our groups and did an Indian Run down to the Target parking lot
Staying in your group, complete the following as a team:

100 Merkins
200 Squats
300 LBC's

Plank exercises until all groups are done
Repeat
Squat hold until all groups are done
Circle Burps

Each group called out a burpee type as we went around the circle twice.
While waiting for your team's turn, keep your feet moving like a football player
Repeat the Circle Burp

note:  the PAX kept things interesting here with the burpee varieties

Indian Run in groups behind Target, up towards REI, take a left then right at the big fountain near Firebirds and finish up at the JCPenney lot
McFly led some Mary while we waited for the Six
Count-O-Rama
Name-O-Rama
Announcements:
Labor Day Convergence – Ambassador AO (Chavis Park) – 7am
Come support The Trudge (Healing Transitions Workout – Tuesday 530am)
Hurricane Relief – Burgaw Rebuilding Efforts – continue to sign up and help.  Burger Feet is your main contact.
Prayers:
Cotton – family
Man Ram – my Uncle Charlie had a heart attack and is in the ICU
Azul – cancer treatment and recovery
Moleskin:
Why I love F3 is that you never know who you'll bump into.  Lee from Charlotte was in town for business and posted along with Hot Lips.  The last time I saw Lee was maybe 4 years ago when he was guest Q at The Judge and introduced us to the "Lee 500".  It sucked.  He crushed us and I never forgot it.
6 years has flown by.  Reflecting on my time in the gloom, I am thankful for the memories and support over the years.  I mentioned at COT that what started off as a different kind of workout has turned into a brotherhood.  I want to get better in all aspects of my life and I post many days with a desire to help my brothers but many times, I bring burdens I need to share.  Thank you men for being there.  Continue to post and step up to lead.  You won't regret it.
If you're interested in a daily devotional written by an F3 brother, sign up for the F3 Qsource blog.
It was my pleasure to lead. See you in the gloom.
Man Ram – out