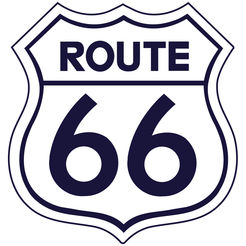 Vests: Skidmark, Cauliflower

Double Downs: Deadbolt, Emeril, Skidmark
Warm-up:
1 lap around the soccer field. Return to flags and do SSH x10, Imperial Walkers x11, and Hillbillies x12
Route 66 Workout:
Indian run to the far parking lot near Stinson
Route 66s up Stinson towards Grigsby. 1 Burpee at first light post, Run to 2nd light post two Burpees, 3rd post 3 Burpees, etc up to 11 for a total of 66 Burpees (1st F Fitness). Do Route 66 back to the beginning doing patty cake merkins (2nd F Fellowship). Route 66 back towards Grigsby doing Prayer Squats (3rd F Faith)

Mary:
Mosey to the tennis courts. 20 cadence count Parker Peters, 20 cadence count Peter Parker, and 10 count real back planks.

Announcements:
Mother's Day Sunday, Run the Quay June 2, F3 Picnic at Harris Lake June 9

Prayers:
Crablegs, FedEx's Friend/neighbor, community member that was hit on a bike