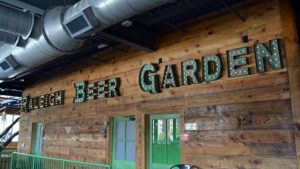 Join our F3 Raleigh, Carpex, and SouthWake PAX at the Raleigh Beer Garden on Thursday, 10/11/2018. This event provides funds to Haven House Services, one of our favorite local organizations. Please promote this fun event to your personal network; F3 social media; and mention it at workouts.
Raffle Items
2 Lower Level Carolina Hurricane Tickets – Game TBD
2 Chris Stapleton Reserved Bud Light Deck Tickets – Friday October 12th
2 SAS Championship Tickets – One Day Pass with Parking – Saturday October 13th.
Bud Light Counter Top Fridge
Your Donation
1 Ticket = $10 3 Tickets = $25
There will be a separate bucket/drawing for each raffle item
You choose which drawing/item to participate
No advance sales
WHO: Burt and YOU
WHAT: Happy Hour benefiting Haven House Services
WHEN: Thursday, 10/11/2018, 6:00 – 8:00 PM. Raffle drawing at 8:00 PM
WHERE: The Raleigh Beer Garden; Second Level (we will have a table to display items and a reserved area)
WHY: Beer. Friends. A Good Cause.
Thanks to John and Pat for the raffle stuff and for arranging the location with RBG. Lastly, please do your best to push towards your individual goals!
Let's blow past $20K!