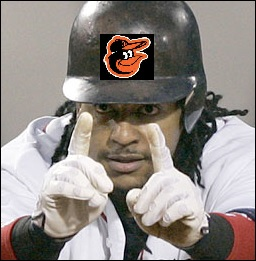 Birthday Week for YHC… 4 decades x 11 with a total Solar Eclipse on the big day and a hurricane to end the week.  For some reason, I went with 11 as the number for the day.  19 PAX (2 for non-running) took the #DRP and posted this morning with temps in the upper 60's and low humidity.  A great day indeed…here's what went down.  Wish you could have joined us.
WARM-UP
11 Squats
11 Fazio Arm Circles (front and back)
11 Imperial Walkers
11 Good AM's
11 Burpees
11 Windmills
11 Merkins
11 Putins (with leg raise)
11 Sarkozy (with leg raise)
11 Merkins
Mosey across the street and form two lines for Indian Run to the fountain by World of Beer.
FOUNTAIN WORK
11 Alternating Left-Right Step ups (to 2nd ledge) with a Burpee at the bottom
11 Irkins in cadence
11 Push Clap Irkins OYO
11 Dips
11 Derkins
Chilcutt Hold around the fountain with a 10 count
Mosey to bottom of ramp at CapTrust Tower and Partner Up
Partner Chase to the top with 5 Hand Release Merkins for the non-runner
People's Chair at the top waiting for the six
10 count with right leg up
10 count with left leg up
11 Partner Derkins
11 Partner Hand clap Merkins
Mosey down the stairs to the bottom of the ramp at CapTrust Tower
Plank hold waiting for the six
7's on the Ramp with Burpees on the bottom (start with 1) and LBC's at the top
Reverse LBC's waiting for the six
11 Flutter Kicks
11 WWII Situps
Mosey to the pullup bars on St. Albans
Partner 1 bear crawls down and back on fake green grass (which probably has dog piss on it)
Partner 2 does AMRAP pullups, dips, rope climb, or Australian Pullups until P1 is done
Flapjack x 2 rounds
Single Line Indian Run back to Carroll Middle parking lot
Pick up the 2 non-runners and head to the rock pile by the track
Circle up on the basketball court for Rock Work
11 Curls – squat hold w/rock after each exercise
11 Rut Rows
11 Chest Presses
11 Tricep Extensions
11 Goblet Squats
11 Chest Press /w Rock Flutter Kicks
11 LBCs with rock on chest
11 Reverse LBC's with rock overhead
Return rocks and mosey back to parking lot
MARY
11 Dying Cockroaches
44 American Hammers (cadence count)
44 LBC's – OYO
COT / ANNOUNCEMENTS / PRAYER REQUESTS
Labor Day Convergence at NC Art Musuem – 7am
9/11 Stair Climb at NC State Carter-Finley Stadium (Vaughn Towers) – arrive by 530am, start at 545am
21 September – 7am – 17th Annual Neighbor to Neighbor fundraising breakfast at the North Raleigh Hilton – register here to attend:  https://www.n2noutreach.org/events
F3 Nation Foundation #Give2Give August Fundraising push for another week.  Give back PAX!
Q School is coming in mid-September after Catalyst and Coffeeteria
Prayers for Texas and those in harms way with Hurricane Harvey
Sir Topham Hat closed us in prayer
#MOLESKIN
a great group of veterans today.  We covered some ground start to finish, but got a lot of work done in between.  Keeping most reps at 11 seemed to help
a few crowd favorites:  Alternating L-R Step up burpees, Partner chase up the parking deck, 7's on the ramp
Strong Coffeeteria attendance including an appearance by Bob Villa as no one from Iron Eagle stuck around for 2nd F post workout.
YHC encouraged the PAX to sign up to Q or co-Q and certainly to attend Q-school if you've never gone before.