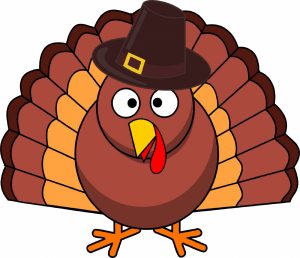 This year's Thanksgiving holiday features multiple options for you to express your gratitude for glorious beat downs!
Thanksgiving Day (Thursday, 11/23)
Friday After (Friday, 11/24)
1900 – Ruck event departing from Danger Zone (a.k.a.) North Cary Park, finishing at Tecumseh's house. The route takes Black Creek Greenway and Umstead Park for nearly the entire trek. There will be coupons and PT stops; all are welcome. Reach out to Banjo (@Plainpocket) for additional information.