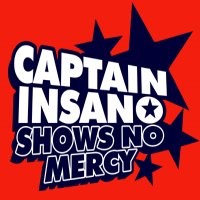 Conditions:  40. Clear, crisp, slight dew on the grass. Gear (for Zoolander, F3Louisville): Captain's shirt (large), arm sleeves (small smedium), gloves, shorts, etc. 
Well, YHC didn't sleep. The 0600 start time had me "off" my game. So I got up early and went over and set up some cones. The Pax rolled in, part from a EC run before (TClaps, but also no bueno for what was about to go down) and the rest from the gloom. 
My boy Sliderule was there. Great to see a familiar face. And, woah, it's Banjo. He loves burpees. Good thing, cause I brought them in my checked bag. 
Here's what went down:
COP
15 SSHS-15 merkins-15 LBCs x 2 IC
Name Circle Burp
14 SSHs IC
The Thang
Indigenous People run around the AO path with 6 doing 3 burpees. 
Bear crawl Burpee 11s. Each step with right hand = 1. 10 count bear crawl. 1 Burpee. Lunge walk back. 9, 2. Etc. 
Broke Down Burpees. Ascending to 5. With 10 yds between cones. 
Mary Webb's. I heard you Sliderule with the shout out to the Quad.
80 yd AYG sprints x 4.
COR, NOR, COT. Announcements included a 12/18 Christmas Party, a Cary Christmas Party in a date I can't recall and a toys for tots toy drive. Intentions were given for a friend who lost their son (please reach out to CI if the Louisville Pax can help the family in Kentucky, a Pax member with ALS who is still posting and a Pax member posting and then going to chemo after. A lovely prayer by Birkenstock took us out to conquer the day.
Thank you, Gents for having me and for following me. Remember complaints can be sent via regular mail to my P.O. Box.
CI out to pay the bills.