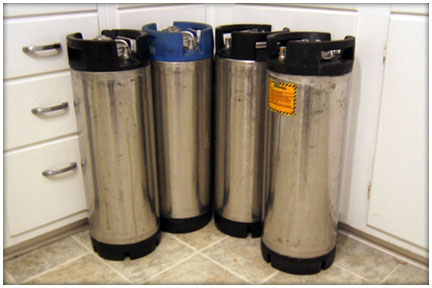 2 Shovel Flags and 1 F3 Flag arrived along with a Pax of 23 including 1 FNG on a warm wet Fall Saturday morning.
The Thang:
Warm Up: Run across Six Forks to yet another bank parking lot. Side Straddle Hops x 25, Good Morning x 15, Imperial Walker x 20, Mountain Climber x 20.
Pax Ran up Northbrook stopping along the way. First intersection Burpees x 10, Second intersection Ski Abs x 20. Proceed up Northbrook to Brooks Elementary. Ran to the Hill Pit in back of school. Distance traveled about .6 miles.
YHC introduced the last 6 five gallon kegs of Zima Malternative known in existence. Pax divided into groups of 4:
Group 1: Run up hill with keg, using fence 10 decline merkins, run back down hill with keg.
Group 2: Balls to the Wall
Group 3: People's Chair
Group 4: Prisoner Squats
Rotation by each group.
5 rounds were completed with a different challenge up the hill each round.
Round 2: run backwards up hill with keg, at top of hill 10 overhead keg presses, run back down hill.
Round 3: bear crawl up hill, 10 keg curls top of hill, run back down.
Round 4: backwards bear crawl up hill, 10 decline merkins, run back down.
Round 5: crab walk up hill, 10 overhead keg presses, run back down.
Pax and Kegs then ventured over to railings:
Entire Pax traversed the wet railings with hands on one side and legs on other completing a moving plank. Once entire group was on the railings, merkins x20, plank hold, dips x25, french dip.
Pax and kegs then moved to basketball courts for the Keg Race showdown
Keg Races
2 groups race each other around the far basketball goal and back carrying 3 kegs. Other 2 groups do LBC or WW2 sit ups while watching.
Race 1, Group 2 defeats group 1
Race 2, Group 3, defearts group 4?
Race 3, winners bracket Group 2 defeats group 3?
Race 4, losers bracket Group 1 defeats group 4?
After keg races the Dora watch indicates that we have 15 minutes to get back to Carroll. Pax decide that a keg run back is in order. Pax carry 6 kegs run back down Northbrook. The site of 23 men running down the road with 6 kegs is probably not that unusual on a college campus on a Fall Saturday. But this was a site North Hills has probably never seen. The teamwork used to get the pax and kegs back to Carroll with enough time for a quick set of American Hammers was inspiring.
COT
-Christmas Party 12-19: Tyler's Taproom Raleigh
– Each Pax shared their favorite adult malt beverage, Equal number of Miller Lite Men to the Bells or Dogfish Head Men. No Zimas!
– Show gratitude to those who have helped you be the best you can be in the past year.
-Abacus lead us out in prayer.