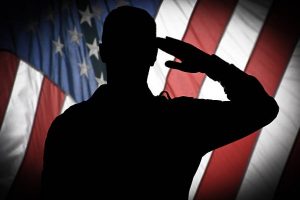 It was a frozen tundra morning at Cletus with 17 degrees reading at 0545. We had 6 for sleeveless, 2 at Crazy Ivan, and 17 for Cletus. We ending the year right with 2017 reps of some of our favorite exercises. 5 groups of 4 exercises at 100 reps each ending with 17 reps of fun. Time was extended by a few minutes to finish. If you fartsacked, here is what was missed.
Jog down to lower lot
Group 1 (2 rounds)
1-SSH x50, 2 count on Q's up
2-Sir Fazio arms circles x50F x50R (done)
3-imperial walkers x50, 2 count
4-hill billies x50, 2 count
Group 2 (3 rounds, 34 on 3rd) @ parking lot
5-Merkins x33
6-squats x33
7-irkens x33 curb
8-quick feet x33 curb
Group 3 (2 rounds) @ shelter
9-LBC's x50
10-plank jacks x50
11- dips x50
12-Mtn climbers x50
Group 4 (3 rounds, 34 on 3rd) @ rocks
13-low slow flutter x33
14-curls x33
15-tricep ext. x33
16-bent over rows x33
Group 5 (3 rounds, 34 on 3rd) @ courts
17-Russian twist x33
18- balls to wall x33
19-pickle pounders x33
20-nipplers x33
17 Burpees to finish things off
Verse – The New Man
"that you put off, concerning your former conduct, the old man which grows corrupt
according to the deceitful lusts, and be renewed in the spirit of your mind, and that
you put on the new man which was created according to God, in true righteousness and holiness."
‭‭Ephesians‬ ‭4:22-24‬ ‭
*With the new year, I pray we all become new men if we haven't already for 2018.*
Announcements
I started F3 June of 2015. Peak Week passed the Cletus torch August of 2016 over to Banana Seat. It's time for new blood. 187 and Slide Rule with bring the pain at Cletus starting 2018.
T-shirt order for Crab Legs coming soon.
Jan 1 convergence at CarPex
Prayers
Crablegs, All F3 groups forming, new years resolutions to become better men
Nama-o-Rama
PAX: It's truly been a blessing to lead you all the past year and half. I've learned a lot about leading and taking control over these simple workouts. Thank you for allowing me to be the leader on most Fridays for you all. I know the next set of co-Q's are ready to lead and looking forward to those beat downs to come.
BS Out!