PAX, on behalf of Kermit, please see the details below to participate in the next F3 Raleigh Blood Drive.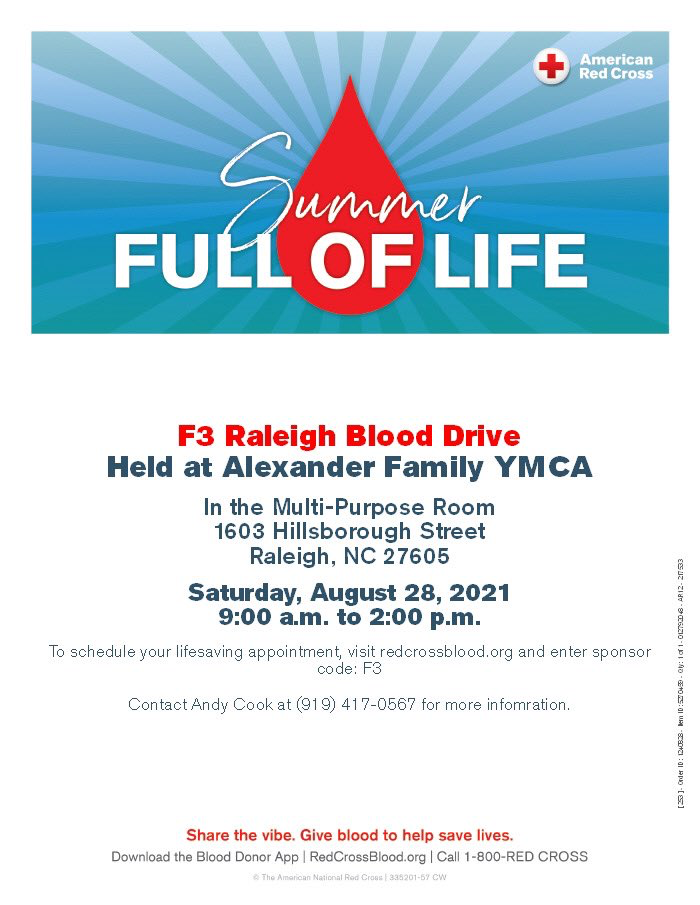 Can't make the 28th but still want to participate? Still follow the link and make sure you enter the sponsor code "F3"!
In partnership with The American Red Cross and in celebration of our 10-year anniversary, F3 has launched a campaign to collect 10,000 pints of blood between now and December 31, 2021. A challenge for sure. Part of the F3 mission is to invigorate male community leadership, and with this blood drive we have an opportunity for Pax throughout the F3 Nation to step forward as leaders to help our communities and save lives. This will be an adventure and when have we ever backed down from a challenge!