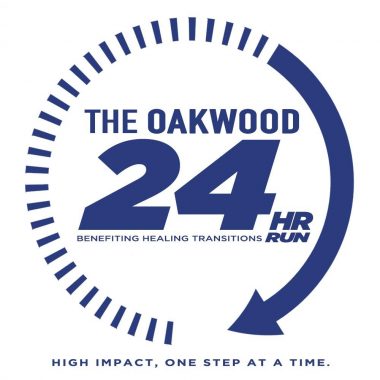 24 Hours to Support Recovery
For the fouth consecutive year, F3 Raleigh's own Jon Frey (@FreyDaddy) will be running for 24 straight hours at the Historic Oakwood Cemetery to raise money for Healing Transitions! Last year, the community came together to raise more than $60,000 to support those who are in need!
Jon will begin his run at 9:00am on Saturday, December 11th, and will run until 9:00am on Sunday, December 12th. Come out to celebrate recovery and support Jon on his incredible run!
The Oakwood 24 is going to add a twist this year to help boost fundraising.  Classy is an app that will allow people (or teams) to create their own fundraising page for the event.  This can be tracked and easily pushed out to contacts to get them to donate on your behalf.   Teams can form and sign up through Classy to compete. 
Teams that run 100 miles and raise $5000 as a team will qualify for exclusive swag, like a specially designed T-shirt that you can't purchase otherwise.  The team that raises the most money and runs the most miles will also get an additional prize and bragging rights that will be recognized moving forward (Think team name on the Stanley Cup kind of bragging rights).   

Here's the link for teams to sign up. 
https://www.classy.org/admin/83059/campaigns/376134
Visit https://healing-transitions.org/oakwood24/ for additional information, sponsorships, and to sign up and run with Frey Daddy!
Additional Media Coverage
Read up on some of the excitement from 2019, the 2nd Annual Oakwood 24.