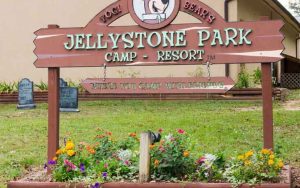 The launch for JoCo's newest Monday AO had me so excited I couldn't sleep! Yogi quickly worked that out of me!
Jelly Stone Park is a new boot camp that is looking for a permanent home. This morning we met at the already established and well traveled Clayton Community Park (where The Station and Santa's Workshop held), but we are looking to move JSP up to The Church at Clayton Crossings off of 70. By slowly moving North and East, the goal is to plug in more folks from the other side of 42 towards The Neuse and Flowers Plantation and hopefully plant a Wednesday AO on that side of town afterwards.
Yogi gathered everyone together for a quick intro and a quiz on the Mission Statement and 5 Core Principles. Anytime we stumbled meant 10 burpees. A great reminder to be solid in what makes F3 unique and a difference-maker!
After only 10 burpees, we took off for a warmup jog, Imperial Walkers, Good Mornings, Fozio Arm Circles, and Standard Merkins.
The Thang:
"5 Rounds with Yogi"
Irkins x 20
Dips x 20
Squats x 20
WWIIs x 20
Carolina Dry Docks x 20
Burpees x 10
Lap
Rinse and repeat for a total of 5 rounds.
COT:
Prayers for those battling cancer (John and Tony)
Thank you for stepping up, Yogi!