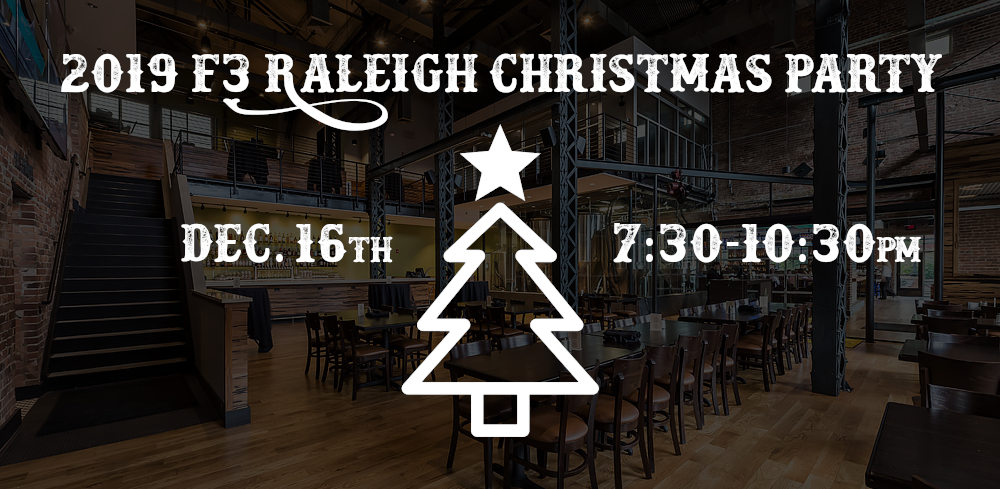 The F3 Raleigh Christmas Party will take place at Tobacco Road Sports Cafe in downtown Raleigh. Bring your M (or significant other) and join your fellow PAX for some fun and fellowship! Please buy a ticket(s) in advance, using our nifty online payment system. Tickets are $15 per person.
Your $15 ticket will cover heavy appetizers and the event space. There will be a cash bar.
Ticket Sales are now closed.
Who: YOU, your M (or significant other)
What: The 2019 F3 Raleigh Christmas Party
When: Monday, December 16th, 7:30-10:30 PM (RSVP by December 8th)
Where: Tobacco Road Sports Cafe, 505 W. Jones Street, Raleigh, NC 27603. There is a parking deck next to Tobacco Road, just bring your ticket inside with you and they will comp it (cover the cost).
Why: Food, Fun, and Fellowship!
If you need help with payments, or if you have questions, contact Epoxy or Les Nessman.